LIGHTWEIGHT FULL-LENGTH ALUMINIUM SLIDER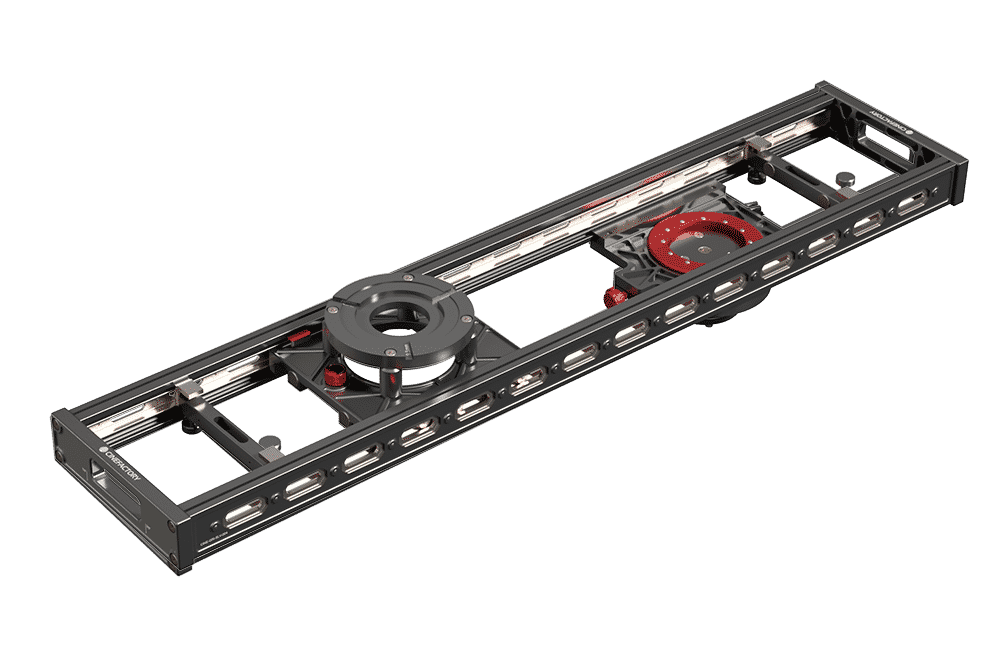 Heavy load, high versatility slider fully designed in-house and machined in our CNC workshop. This slider can be tailored to your every length need on set with close to no tool requirement whilst being able to stay quiet and very smooth.
Weight: 16 kg / 35 lbs (120 cm / 4′ model).
Supports loads up to 500 cm / 16′4″.
Standard Mitchell plate carriage mount.
Alternatives: 100 and 150 mm bowl or Euro-adapter mount
Mobile Mitchell mount base allowing a 360° turn, linked to a dual
locking system to avoid any mechanical backlash.
Rails: Hepcomotion® stainless steel.
Customisable with extra interchangeable rails: 9 lengths available from 60 cm / 2′ up to 320 cm / 10′6″.
Magnetic stops that allow for full sliding travel.
Monopods can be installed on both ends to increase stability for heavy loads (3/8"-16 or 1/4"-20 UNC inserts)
Locking lever to easily stop the carriage.
Built-in bull's eye level.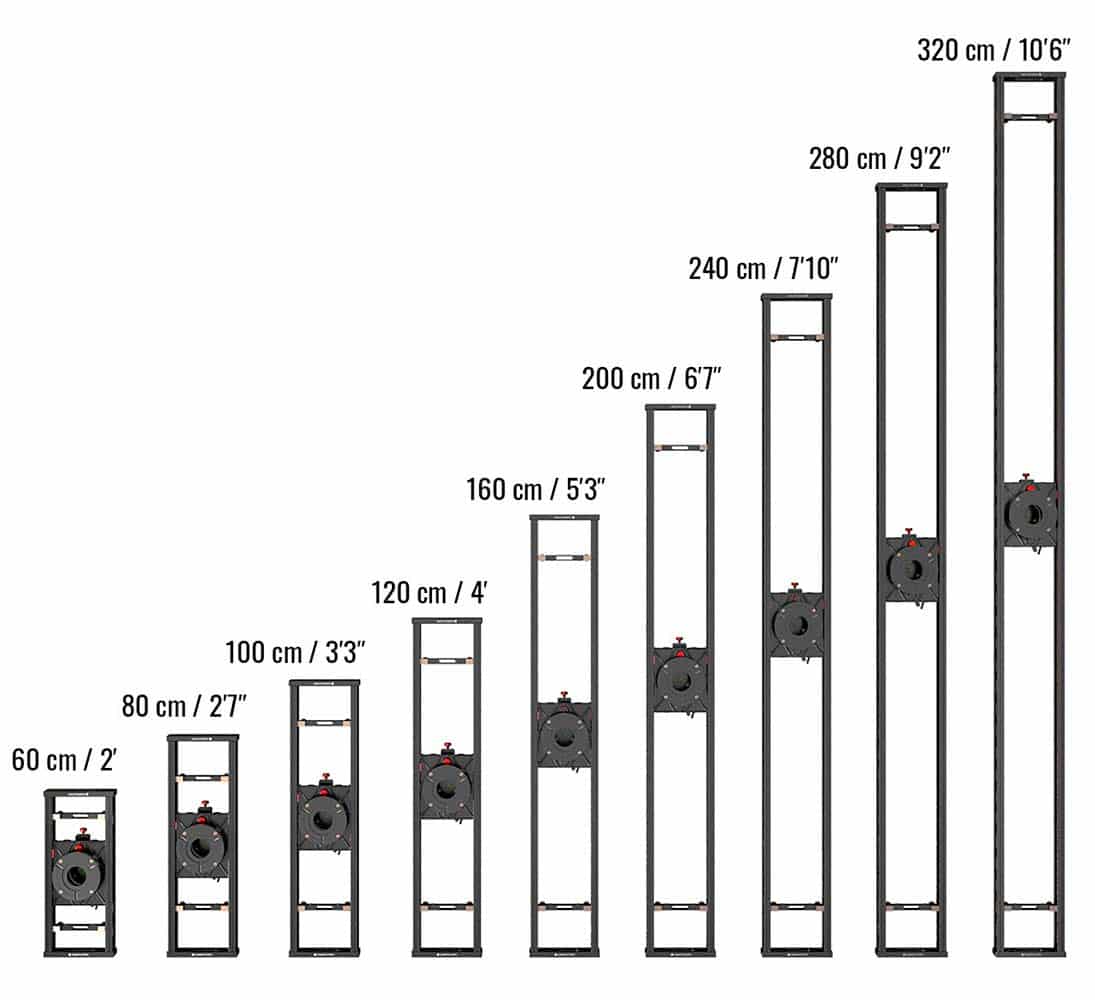 Click on the cube to start the 3D experience,
click on the icon on the left to go fullscreen