A brand new bicolour accurate make-up mirror with professional features.
The large dimensions of the mirrors (0.7 m²) allow a more comfortable working area.
The bicolour LEDs are fully dimmable from 0 to 100 % with a colour temperature range of 2700K to 6500K.
The features include bicolour LED emitters on all 3 sides of the mirror.
The mirror can be desk mounted or stand mounted and can be either mains or battery powered.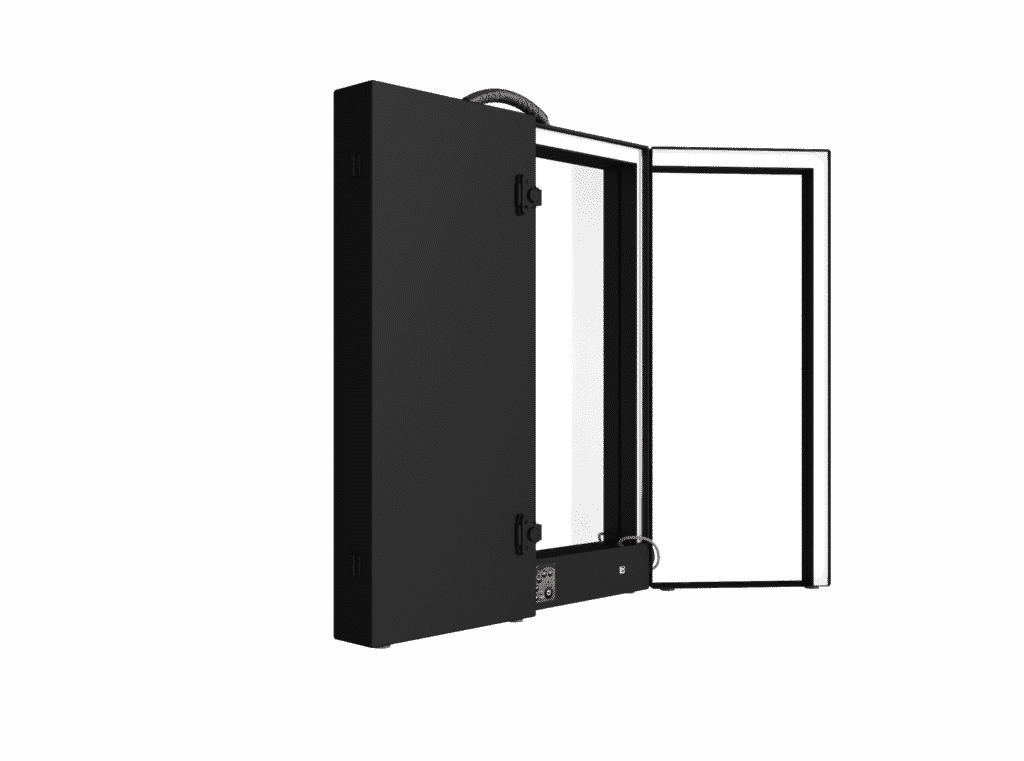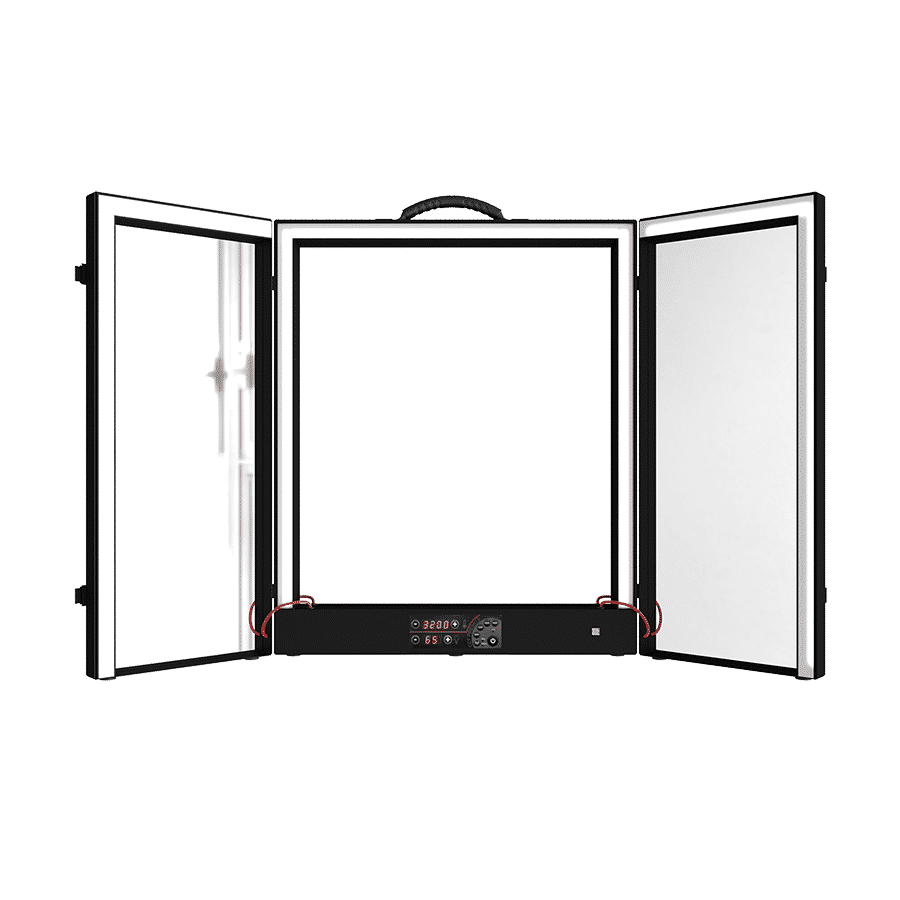 Brightness from 0 to 100%
2 outputs 240 VAC 10/16 A
2 USB ports
Lighting LED CRI > 96
Custom-developed proprietary software
Designed, manufactured and assembled in Belgium
Dimensions (L x W x H): 61 x 73 x 9 cm / 24 x 28 x 3″ (Closed)
Weight: 15 kg / 33 lbs
Material: Anodized aluminum
Finishing: Matte black
Temperature range: From 2700 to 6500K
Presets: 3200K – 4300K – 5000K – 5600K
Power supply: 110/240 VAC 50/60 Hz or 24 VDC 4.5 A/7A 170 W max
COMMUNICATION BETWEEN DEVICES
Highly integrated wireless ISM transceiver module 868 MHz ETSI compliant for a worldwide compatible use User-friendly interface:
One transmitter that automatically sets up the other devices
Unlimited number of receivers
Indoor wireless range up to 100 m / 109 yd
Outdoor wireless range up to 1 km / 0.6 mi