LIGHTWEIGHT FULL-LENGTH ALUMINIUM SLIDER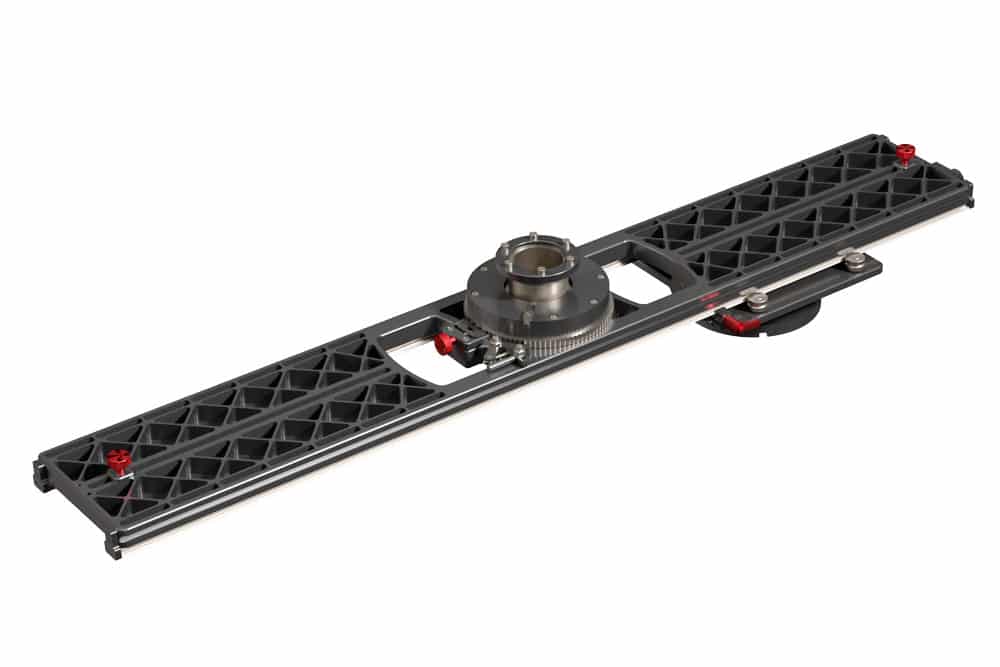 Industry standard camera slider for high precision framing, machined and designed in-house. The perfect equipment for professionals who want to bring quietness and smoothness to their camera movement without sacrificing on framing capabilities.
Weight: 15 kg / 31 lbs (120 cm /4′ model).
Supports loads up to 300 cm / 9'10″.
Standard Mitchell plate carriage mount.
Alternatives: 100 and 150 mm bowl or Euro-adapter mount.
Base mount: support that allows a 360° turn linked to a dual locking system to avoid any mechanical backlash.
Rails: Hepcomotion® stainless steel.
Magnetic stops that allow for full sliding travel. Can be configured to either increase or decrease sliding travel.
Monopods can be installed on both ends to increase stability for heavy loads (3/8"-16 or 1/4"-20 UNC inserts).
Locking lever to easily stop the carriage.
Built-in bull's eye level.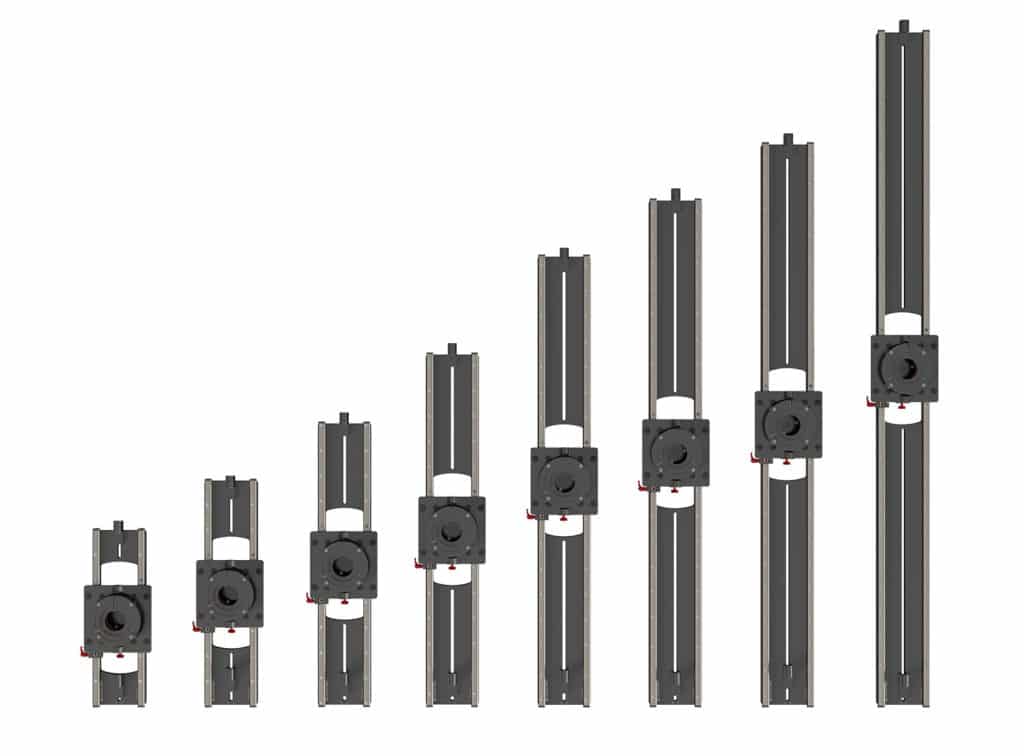 Click on the cube to start the 3D experience,
click on the icon on the left to go fullscreen