LIGHTWEIGHT FULL-LENGTH ALUMINIUM SLIDER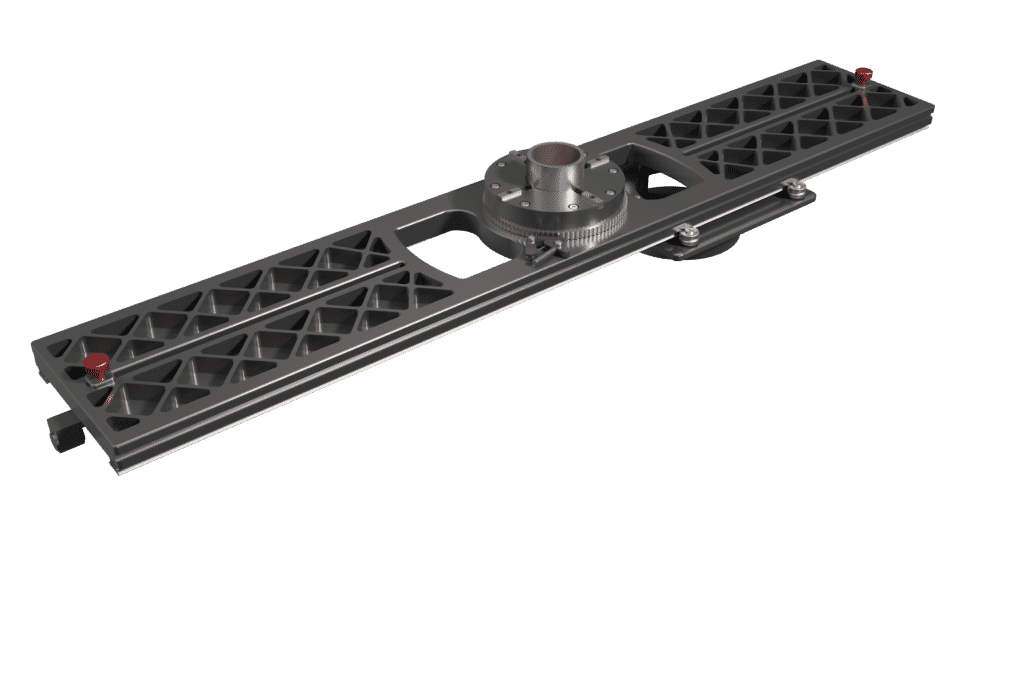 Quiet, free-flowing, high-accuracy aluminium slider manufactured for professionals. All parts are in-house designed and machined by our own
up-to-date CNC machines. Together with the SLIDER VR, these two slider systems have been specifically developed to meet all your shooting requirements while still providing great value for money.
Weight: 15 kg / 31 lbs (120 cm /4′ model)
Carries loads up to 300 cm / 9'10″
Carriage mount for Mitchell plate as standard
Alternatives: 100 and 150 mm bowl or Euro-adapter mount
Base mount: Tailor-made support that allows a 360° turn linked to a dual locking system to avoid any mechanical backslash
Rails: Hepcomotion stainless steel
Magnetic stops that allow a full sliding travel. Can also be set up in both ways to increase even more the sliding travel or to shrink it
Monopods can be installed on both ends to increase stability in case of heavy loads (3/8″ or 1/4″ UNC inserts)
Additional options: Tubes supports / Customized flight case