MAKEUP MIRRORS REINVENTED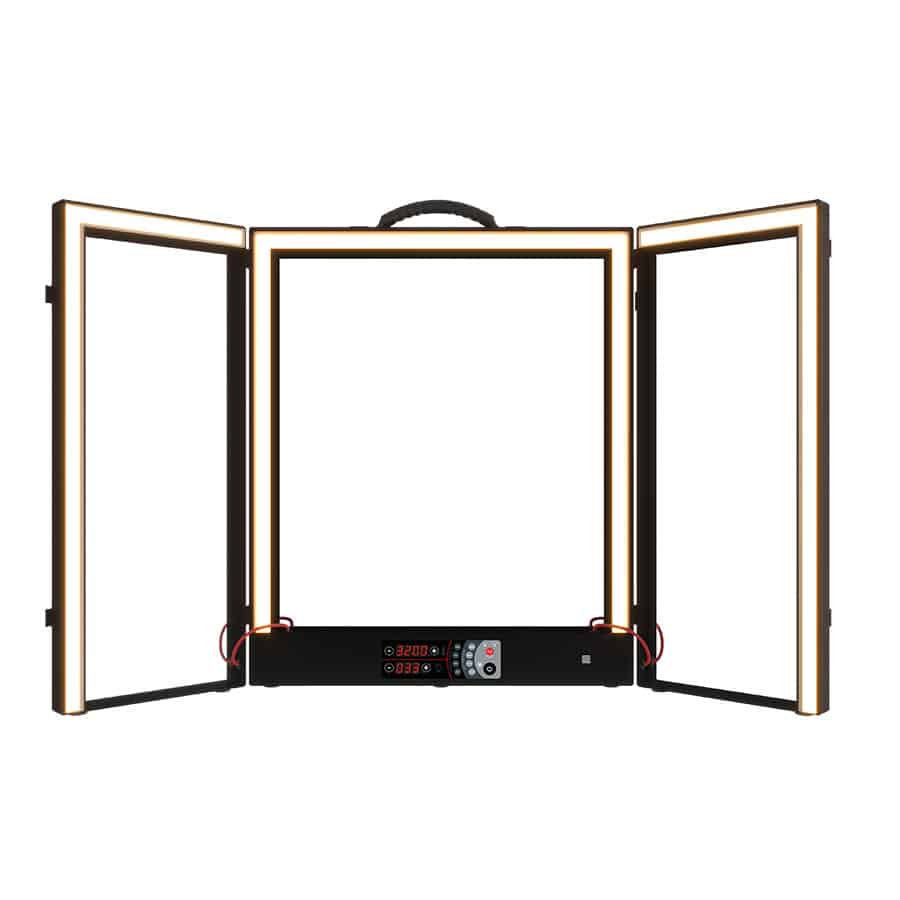 Absolute perfection from every angle.
A single tough anodised aluminium structure that includes one main and two side mirrors.
It comes with the same configuration possibilities as the GMK STUDIO:
fully dimmable LEDs from 10 to 100%, a huge temperature range from 2700K to 5600K, and still the wireless communication system between all products within GMK range.
It can also be mains or battery powered.
A bicolour accurate LED mirror with unique features.
Its large dimensions (0.37 m²) allow a comfortable viewing area.
The bicolour LEDs are fully dimmable from 10-100% with a colour temperature range of 2700K – 5600K.
With our custom-developed proprietary software, you can wirelessly
and simultaneously control unlimited devices in one go.
The features include: bicolour LED light sources on all 4 sides of the mirror,
desk or stand mounted with a strap (included), and can be either mains
or battery powered.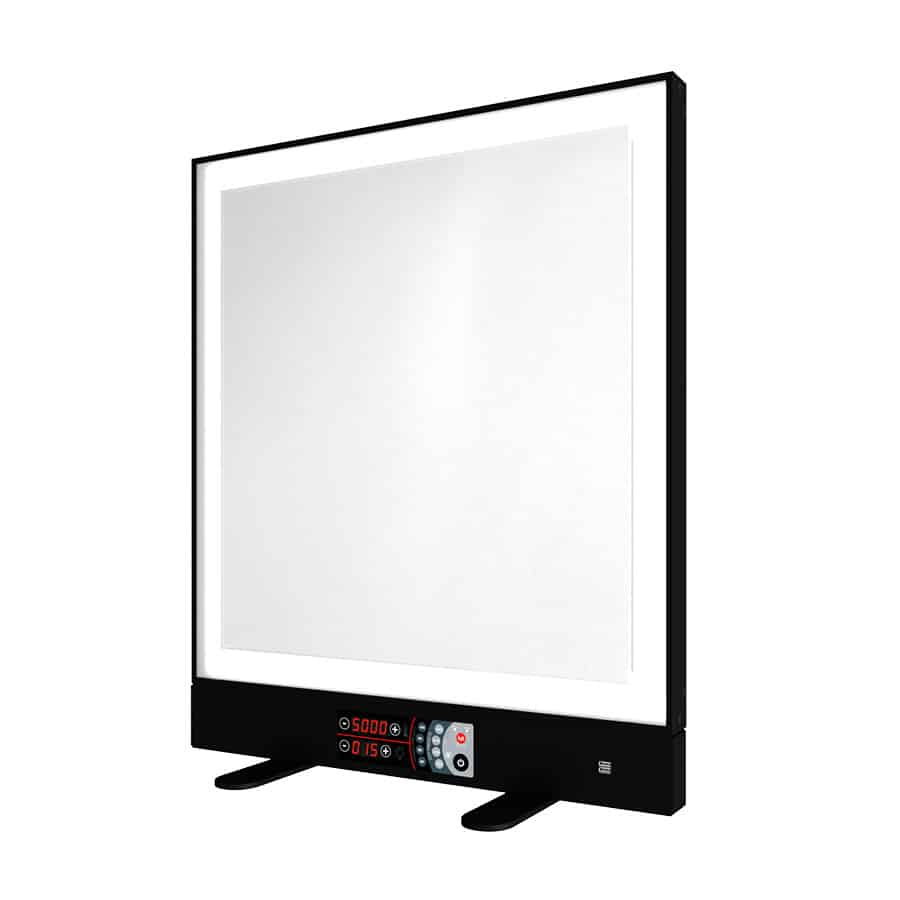 The make-up mirror with professional features, in its light version. We have kept only the essential:
The main large mirror (0.37 m²)
The fully dimmable bicolour LEDs from 10 to 100%
The colour temperature range of 2700K – 5600K
The integrated wireless module to connect to other GMK devices
Two wall brackets included to get as much free space as possible. 
The standing version of the LED Mirror.
The ideal solution for (hair)dressing and make-up.
Huge mirror (0.56 m²)
Bicolour LED emitters on all 4 sides of the mirror
Can switch from warm to cold lighting